Thank you for visiting my site! Check back often! New Outfit For Sale! Women's Dress with purse, carry shawl and cape.
See photo below or contact me at
To see some of my past outfits that have sold, click on the Photo Page of Past Sold Outfits listed on the left side of this page.
Cashier's checks, money orders or credit/debit cards accepted.

Use your debit or credit cards, or Pay Pal cards. Visa, Mastercharge, Discover and AMEX accepted. Go to the Contact & Payment Page for more info. You do NOT need to be a member of Pay Pal to use this payment option.
Get your dance outfit and make small monthly payments using Pay Pal's Plus card or their Buyer Credit which is easier to qualify for. Fast, 30 second application. Click on this link to get started today!
Click Here to order or make a payment or to get more info about ordering or paying
New Women's Outfit For Sale! Bright Apple Green Satin, fully lined. Outfit comes with cape, dress, carry shawl and purse. Cape and dress trimmed with imitation elk teeth. Measurements are:
Bust/waist area 38"
Hips 42"
Length 45" long with 5" added on side tabs
$525 US Dollars plus shipping
For Sale Apple Green Satin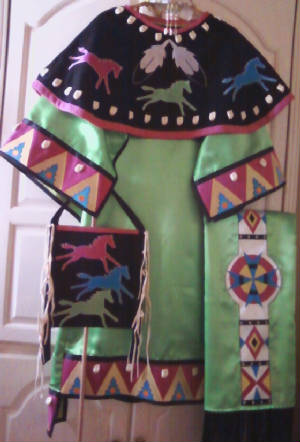 The Green Dress Above is Still Available for purchase. The Red Dress below (with the tipi purse) is sold. Women's Outfit, dress, purse, shawl and cape.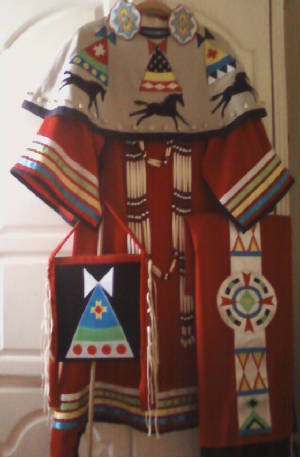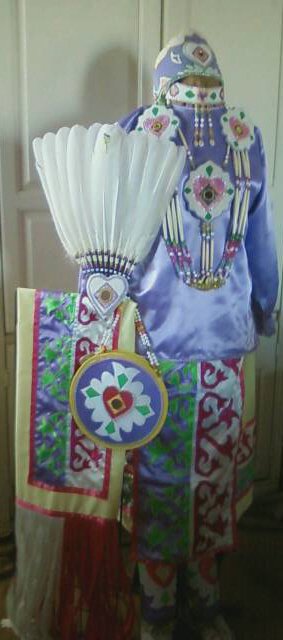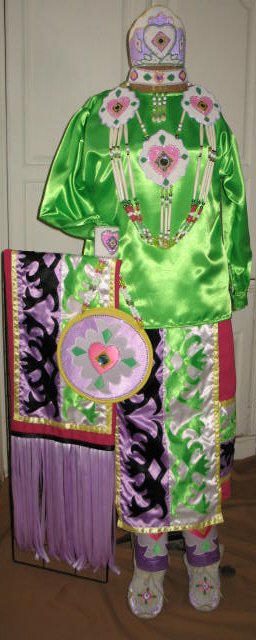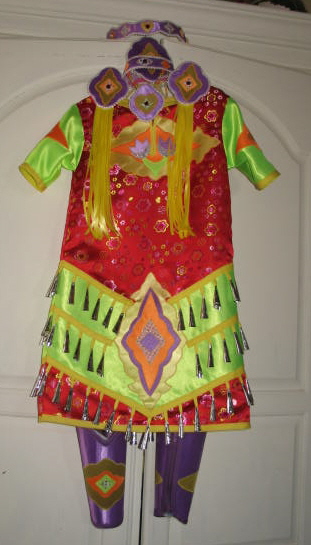 Sold! One Dress, Two Looks! This dress is a two piece dress. It has the navy blue cowrie shell top, and TWO underdresses. The underdresses are sleeveless and very comfortable. Nice!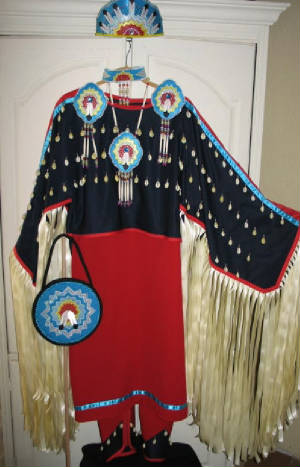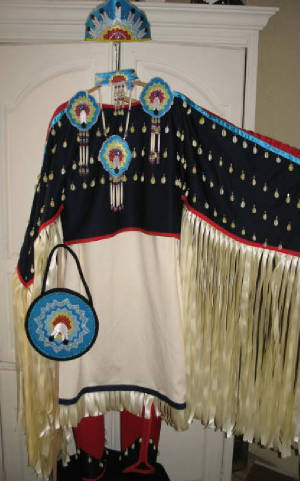 New Outfits Coming Soon!
Sold! (I can make another one similar but not a copy)Women's Neon Green/Purple/Yellow Fancy Shawl. Click on the photo for more info, to see the shawl and the accessories that come with the outfit.
Buy Today! Make small monthly payments using Pay Pal's Plus or Buyer Credit Plan. E-mail me for more info.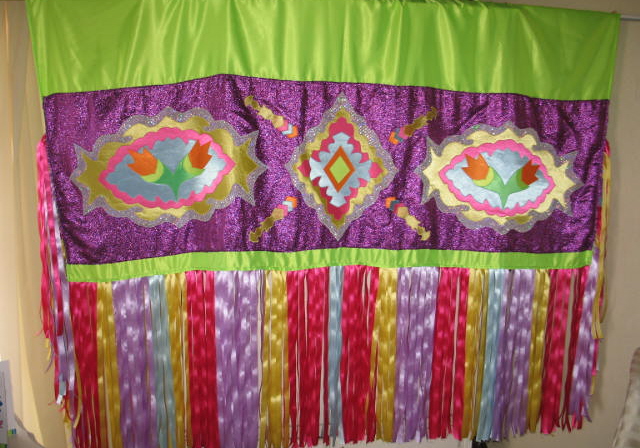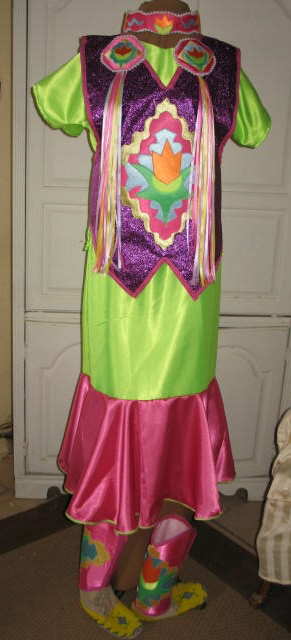 Sold!
Teen Boys, Men's Traditional outfit with bustle trailer. Please inquire if you would like one similar to this one (it won't be an exact copy). This outfit is Sold.
For More Info on the Men's Traditional Outift, Click on the Photo.